Gratis bloggen bei
myblog.de
+ Everything will change +
'Everything will change' I can't count how often i've heard this in the last two years from phil, when i asked about the bands future trend.. So,even if these wise words are not mine there is some truth behind it!
There will be some significant changes,news & updates concerning the streetteam in the next days&weeks..
So, stay tuned!
xx laura
| | |
| --- | --- |
| faq-streetteam am 27.9.10 16:14 | |
Werbung
+ Presale started +
We're glad to announce that the presale for the next show in switzerland (13.11.2010 - CasinoTheater,Burgdorf)started today!
Further information:
| | |
| --- | --- |
| faq-streetteam am 21.9.10 11:14 | |
+ New Live Pictures +
Take a look at our Myspace page for the latest live pictures! You can find them in the 'Live 2010' section.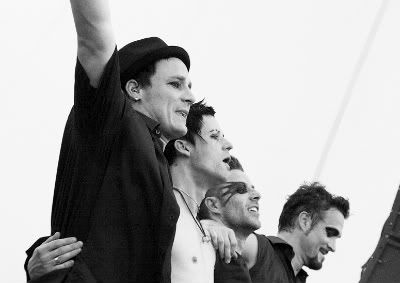 We hope you like them.
Have a nice week!
| | |
| --- | --- |
| faq-streetteam am 19.8.10 19:35 | |
+ FAQ canceled Independent Ruhr Festival show +
"hey folks,

unfortunately we have to cancel this show, due some political uncorrectness...

FAQ is not willing to play on a festival where the organisation or some parts of, are involved or have ever been involved in some nazi-activities or similar shit! we are not and will never be interested in those kind activities or networks!

sorry for all of you, who wanted to join us there to see us live. however, there's another possibility to see us on july 31st:
we're playing together with Unheilig at the Amphitheater in Hanau on July 31st & August 1st. so, that's more as an alternative, isn't it!?

sorry for all the troubles...but hope to see you there!
thanks for your understanding and your support!

FAQ"

16.06.2010 - Facebook
| | |
| --- | --- |
| faq-streetteam am 16.6.10 23:53 | |
| | |
| --- | --- |
| faq-streetteam am 14.6.10 12:56 | |
+ Festival Date +
FAQ will play at the Independent Rock Festival,Oberausen (DE) - 31.07.10
For tickets and further details:
| | |
| --- | --- |
| faq-streetteam am 3.3.10 19:12 | |
+ FAQ & IAMX +
FAQ will support IAMX in Zurich | Dynamo 05.03.10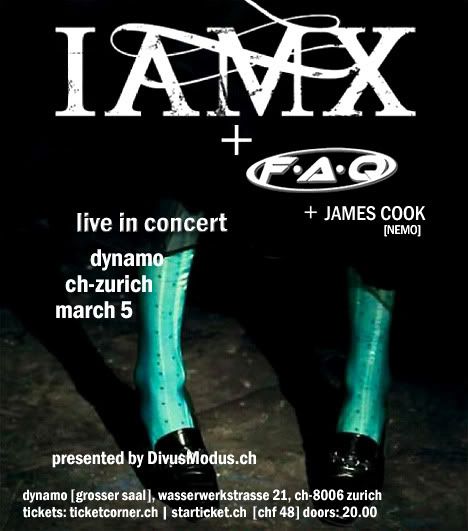 | | |
| --- | --- |
| faq-streetteam am 24.2.10 17:09 | |
[erste Seite]
[eine Seite zurück]
[eine Seite weiter]